New Hoodies, Shirts, Posters And More
It's official, 'The Hits Tour' is here! Celebrate with all new Nickelback merchandise availble in the store now. Click HERE for new shirts, hoodies, posters and more.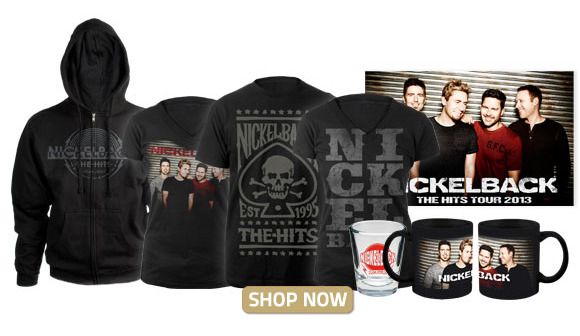 'The Hits Tour' just rolled through Mannheim and is on the way to Prague, Budapest, Zurich and more! Limited tickets are still available, so get yours while you still can HERE.